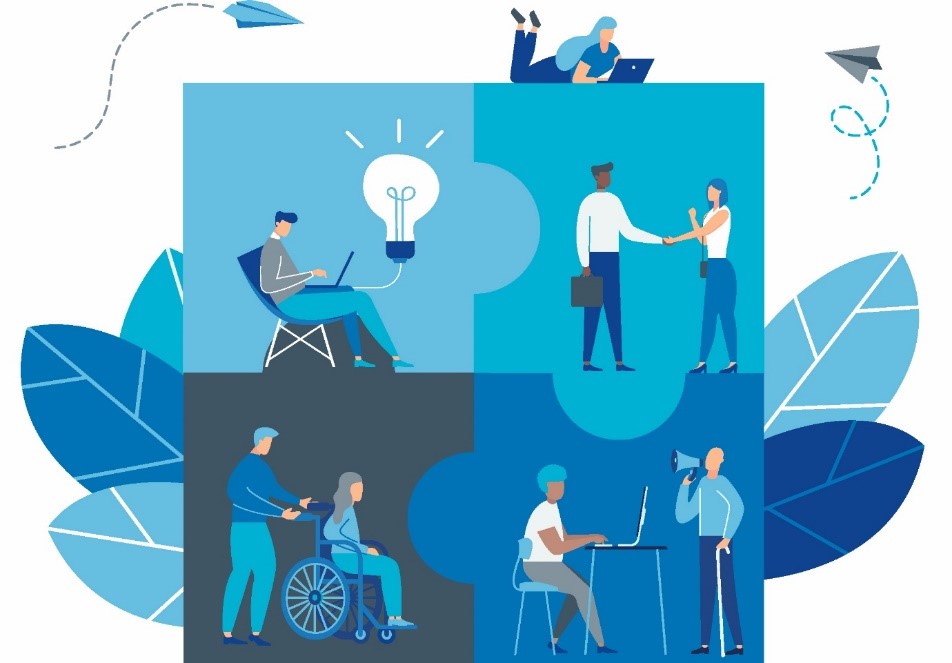 This online programme created by the NHS is aimed at people with lived experience who are committed to working collaboratively with the system to shape and influence how personalised care is delivered. Personalised care means people have choice and control over the way their care is planned and delivered.
The programme is designed to equip people with skills, knowledge and confidence about personalised care and to help them become Peer Leaders – 'a person with lived experience who is committed to working collaboratively with the health and care system to influence the way personalised care is developed and delivered.' (Peer Leadership Development Programme)
The course is delivered in partnership with Future Learn, an accessible online learning platform. It features a combination of group discussions, stories from people with lived experience and quizzes. It is free, although people can decide to pay a fee to receive a certificate.
There are four steps to the programme. You can enrol in the Step One of the programme here.
Hear from people who took part in the programme:
"I have found the course very informative and manageable as you can do it at your own pace. Having mixed resources is also really good and the fact that it is administered by people with lived experience makes it more meaningful. I now have a better understanding of all the elements of Personalised Care." (anonymous Peer Leadership Programme participant)
"I completed Step One and Two of the programme. It broadened my understanding of personalised care and helped me reflect on my own experience and journey with the NHS. I found the platform really easy to use and it allowed me to complete the modules in my own time. I now feel more confident talking about personalised care as well as talking to practitioners about my own needs. For example, I didn't know much about social prescribing but after learning more about it through the programme I was able to access social prescribing, which will help me better manage my condition." (Roxane, Co-production mentor at dasl)